The Astrumaer high efficiency vertical shaft surface aerator is the third rim-blade aerator type developped by the people of D. ten Hove Consultancy B.V. – The Netherlands. After the succesfully introduction of the Hubair (Airmax) aerator in 1992 and the O2Max in 1999 the Astrumaer aerator has been introduced in 2005.
The design of Astrumaer has been optimized pointing out following highlights:
♦ Increased open space for blade, creating increased splashing volume (= more contact area between water drops and air) with as result increased oxygenation capacity.
♦ Angular displacement of blade, with as result smoother operation and increased oxygenation capacity.
♦ Bevel shaped outside blade, creating a 10% lower tip speed velocity at the underside of the aerator which has a positive effect on mixing and flow propulsion.
♦ Bended top of blade (partially) which guides the splashing of the water to avoid uncontrolled splash pattern and also increases the mechanical strength of blade.
♦ Reduced diameter of horizontal plate which reduces the hydraulically up-trust forces working on gearbox and civil construction.
The Astrumaer aerator installation is available with motor power from 3 – 250 kW.
Since the introduction in 2005 more than 800 installations have been executed with Astrumaer rim-blade aerators.
The patented design of Astrumaer aerator is available under several brand names worldwide.
We are cooperating among others with the following companies: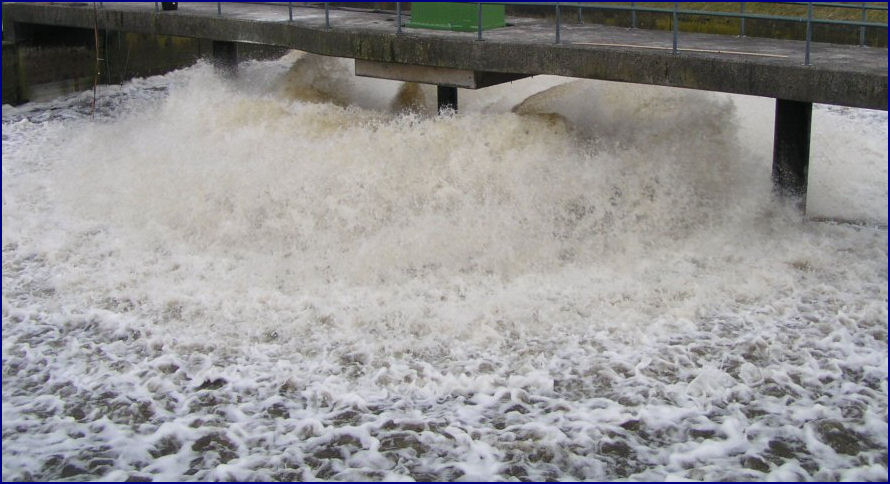 ♦ Australia         By-Jas Engineering Pty Ltd – Hastings Victoria
♦ Germany        Wa-Tech GmbH – Rodgau
♦ South Africa   Inenzo Water – Cape Town
♦ USA               Ovivo (former Eimco Water) – Salt Lake City